Service
2016-05-23
Service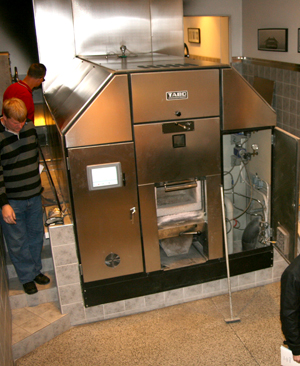 We are here for you! We have a full service solution for daily maintenance for cremators. Crematec make service of cremators of model Crematec, TABO, and other brands.
Our ambition is being best on the market for flexible custom-made service. We are always reachable. We strengthen our network continuously and our goal is to have a local representative wherever we have a customer. We are quick in responding, and have remote access.
---
Local
It is important being near to service. Crematec usually use local service technicians who speak same language as the customer. In such a way misunderstandings can be avoided. Spare parts are quickly and efficiently delivered from our stock in Västerås, Sweden or local warehouses all over the world.
Knowledge
Knowledge and experience is needed to supply good service. The Crematec cremator is techni-cally advanced and service technicians needs long education to provide best possible support to customers. Crematec has an extensive education program for its service engineers.
Quality
Crematec's furnaces only have components of highest quality, which guarantees a problem-free operation and long lifetime of parts. The choice of components has been developed from more than 60 years of experience.
Crematec service
Local.. Short waiting time for service technician and quick delivery of spare parts
Knowledge.. Well-educated and experienced service technicians.
Quality.. High quality of parts and service is guaranteed.
We are here for you!